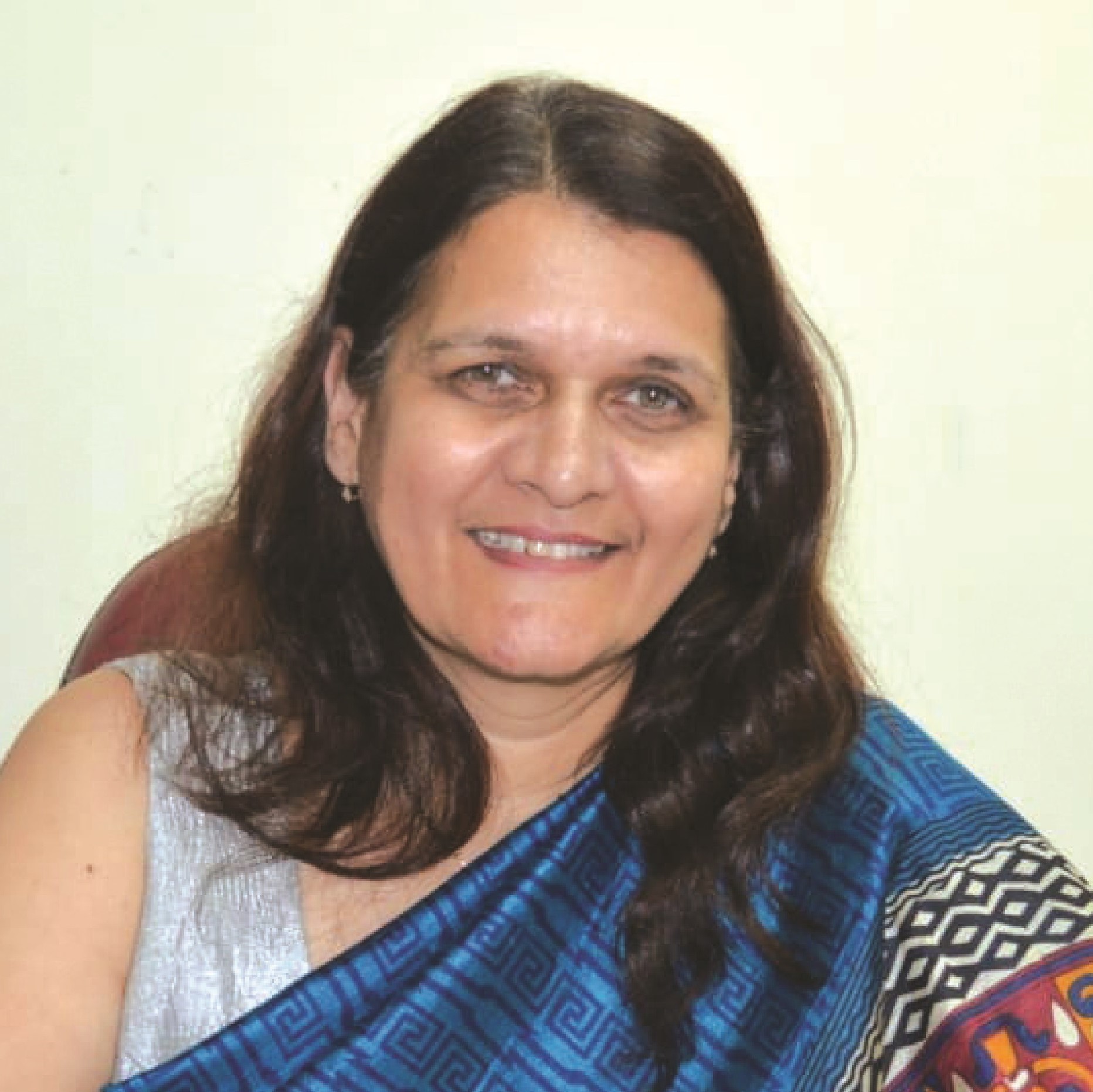 Dr Vinita Apte
Editor
Dr Vinita Apte is the founder director of Terra Policy Centre, an international organization working for environment protection and conservation. The organization has taken up largescale work in rural parts for water conservation and increasing tree cover. The organization is working for rejuvenation of wells in rural areas with the participation of reputed companies and local groups. The organization has represented the country at the national and international platforms. Terra Policy Centre had an active role in securing the UNESCO's 'World Heritage Site' tag for Kaas plateau. The organization takes special efforts to create environment awareness among children. For this, several programs are held for the children all through the year. The organization holds Student Terra Olympiads and environment activity camps to create environment awareness among youth.
Dr Vinita Apte has herself worked in the Environment Department of the United Nations office located in Paris. Dr Apte was facilitated with a special award of the United Nation's Ozone Action Department in 2007. Dr Apte has delivered a lecture in the British Parliament on the subject 'Geeta and Environment'. Dr Apte is a regular participant of the annual World Climate Change (Conference of Parties) organized by the United Nations. She held programs showcasing the successful models of environment conservation executed in India. Through this new initiative of NisargaRanga, Dr Apte is taking the concept of nature and environment to children in simple and easy Marathi and English language.
Nilesh Chandorkar
Founder
Nilesh Chandorkar started NisargaRanga with the aim of making children aware of our environment. Nilesh has been working for two decades in the field of media. He has handled various responsibilities in the marketing department of state-level newspapers. He has worked with popular newspapers like Daily Tarun Bharat (Belgaum), Navabharat, Vijay Karnataka. He has also worked in various capacities in the reputed Sakal Newspaper in Pune for 13 years. As Chief Manager, he has handled digital media, television, event management departments. He has a knack for research and identifying new projects. By keeping up with the changing times and not getting stuck in typical work frame, Nilesh has shown his versatility in handling a broad range of projects over the last two decades. Giving up a secure job, he ventured into a startup to follow his passion and to create something new, something that is the need of the hour. He broke out of the safe zone of a salaried job and preferred to expand his capabilities. NisargaRanga platform is a result of this effort. Today, rising temperatures and climate change are global issues. Several countries are working towards mitigating these problems. In this, the United Nations is trying to draw in more youth. Nilesh has taken the lead to inculcate love towards nature among the younger generation. NisargaRanga aims to work towards sowing the seeds of nature understanding among kids. Children are curious about all aspects of nature. NisargaRanga will nurture their curiosity. Nilesh looks forward to bring all organizations and experts on the platform of NisargaRanga.